Hi, I'm Doctor Arnie Abesacraben and
I've been obsessing over South Park since I was 8.
I like to draw and code.

Work in Progress
Kyle Broflovski Zine 2022
Click on the lid to retrieve your special gift
Click on the stereo for
good vibes




DNI
if you're NOT homophopic.
I don't want horny sickos to sexualize my gay porn.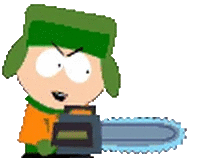 SOUTH PARK
GENETIC ENGINEERING
RANCH
Please, feed my son <3